hello VOyagers!
How are you at long term goal planning?
Does seem like this obscure thing you know you SHOULD be doing, but in reality it seems like somehow you manage to find your way there?
Well, I'm a planning fanatic…so much so that sometimes the PLANNING of things gets in the way of DOING things.
However, I'm happy to say that this post is about actually achieving a long time goal in my career.
Back in 2011, when I first start doing voiceover I had no idea how to run a business or really how to be a voice talent. Over the last 4 years I've been on the roller coaster of being an artist and solopreneuer. It what a ride it has been.
My very first gig, was a radio spot for the Chicago Tribune. I thought…HOW COOL IS THAT?! People in Chicago are going to hear MY VOICE on the radio. AWESOME!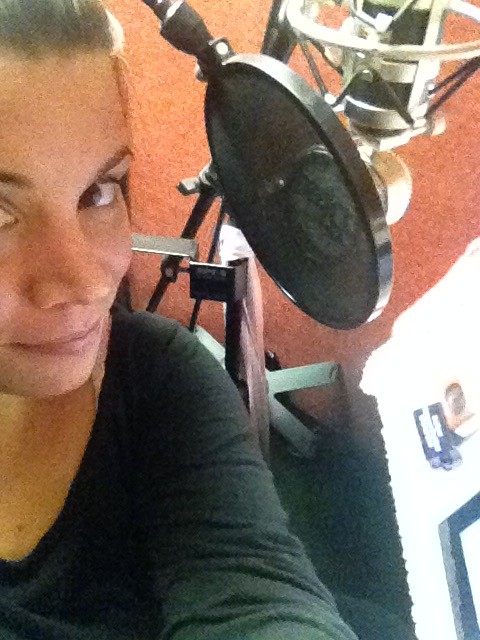 Since then, I've landed a regional radio spot here or there, but most of my work is for web explainer videos and corporate narration. Yet, back in October I started to see a shift…which also coincided with A LOT of shifts happening in my life at that time. In the last 6 months, I've started booking more and more radio work and recently landed my biggest campaign to date.
I can not explain how thrilled this makes me. It feels like all the hard work I've put into my work the last 4 years is FINALLY paying off. That I've finally found and am comfortable with "my sound", and that I understand the industry a lot better.
This is another brick in the road leading to more and eventually, possibly, (crossing all my extremities) landing the elusive national television spot.
For now, I will focus on all that I've accomplished so far. Feel good about it, and put my nose to the grind stone once again because it takes a lot of leg work to keep the jobs rolling in. But I'll let these successes fuel me.
WHAT ARE YOUR LONG TERM GOALS?
Let me know what goals you are working on. Have you recently accomplished something you've been working towards for a long time?
I want to hear ALL ABOUT your successes too!